| | |
| --- | --- |
| Commandant's Marine Corps Birthday Message | |
---
In Iraq, Marine Forces Reserve Battalion 3/25 lost 47 KIA, the most of any Marine battalion in that conflict.

This remembrance is from one member of Lima 3/25, the only surviving member of his squad. It is a powerful story that all Marines will connect with.

---
Letterman Interview of Kyle Carpenter
Watch it through to the end, when he answers Letterman's question about whether it was Kyle Carpenter who did this, or Kyle Carpenter the Marine. Carpenter describes that motivating belief that has been instilled in all of us about what it means to be a Marine.

Semper Fi.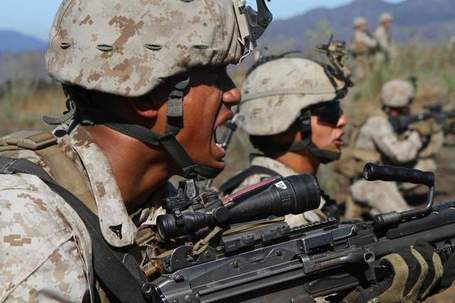 What Makes Marine Infantry Special

By Col. Daniel F. Bolger, USA
(Excerpt from DEATH GROUND: TODAY'S AMERICAN INFANTRY IN BATTLE)+


Asking the question that misses the most fundamental point about the United States Marine Corps. In the Marines, everyone–sergeant, mechanic, cannoneer, supply man, clerk, aviator, cook–is a rifleman first. The entire Corps, all 170,000 or so on the active rolls, plus the reserves, are all infantry. All speak the language of the rifle and bayonet, of muddy boots and long, hot marches. It's never us and them, only us. That is the secret of the Corps.

If Army infantry amounts to a stern monastic order standing apart, on the edge of the wider secular soldier world, Marine infantry more resembles the central totem worshipped by the entire tribe. Marines have specialized, as have all modern military organizations. And despite the all-too-real rigors of boot camp, annual rifle qualification, and high physical standards, a Marine aircraft crew chief or radio repairman wouldn't make a good 0311 on a squad assault. But those Marine technical types know that they serve the humble grunt, the man who will look the enemy in the eye within close to belly-ripping range. Moreover, all Marines think of themselves as grunts at heart, just a bit out of practice at the moment. That connections creates a great strength throughout the Corps. MORE

---
---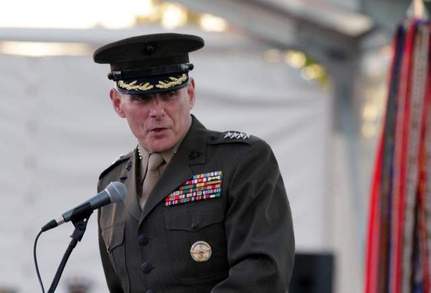 Gen. John Kelly's mission to defend Marines: 'I'll never stop"
By Andrew deGrandpre Marine Corps Times


One of the military's most respected leaders has taken aim at an amorphous "chattering class" within the Pentagon and beyond who've questioned the mettle of today's Marines.

Using impassioned oration and drawing on raw personal experience, Marine Corps Gen. John Kelly is leveraging his clout as a Gold Star dad and the head of U.S. Southern Command to strike back at those who would suggest Iraq and Afghanistan veterans somehow don't meet the measure of previous generations. To the contrary, Kelly argues, today's troops "will do anything we ask if well led and they are confident we have their backs."

It's become a mission, the general told Marine Corps Times, one fueled by the loss of his Marine son more than three years ago in Afghanistan; the obligation he feels to comfort and reassure others who've also lost friends or loved ones; and a firm desire to mute the criticism he's heard directed at so-called millenials, a loose title assigned to those born during the 1980s and '90s. Such disparagement is not only unwarranted, Kelly said, it's utterly baseless
.
MORE
---
---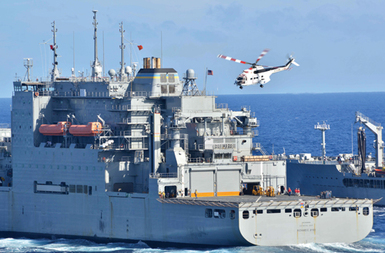 Marines Prepare Modular Force for Future Rife With Conflict
Dan Parsons, National Defense


Despite a dozen years of combat operations coming to a close, the next decade likely will provide no rest for the war-weary Marine Corps.
Commanders see the potential for conflict, natural disasters and other events that will require the service's attention on every continent except Antarctica.
Lt. Gen. John Toolan, commander of 1st Marine Expeditionary Force, and recent appointee to command all Marines in the Pacific, laid out in February various threats the Marine Corps is already facing outside of Afghanistan.
"What is today's fight? Today's fight is Benghazi," he said, referring to the attack on the U.S. consulate in Libya that left four Americans dead. "Today's fight is Lebanon. Today's fight is South Sudan. Today's fight is really all over the globe in an awful lot of places that are in pretty bad shape."
Many of the regions Toolan listed are wary of prolonged U.S. military presence within sovereign nations. The Marine Corps will have to perform all of those missions from floating bases, said Commandant of the Marine Corps Gen. James Amos.
"A lot of what is going to take place in the world in the future is going to come from the sea. It's going to come from a sea base," Amos said in February at the AFCEA West conference. "We tend to think of a sea base as some huge floating armada, like the invasion of Normandy with 5,000 ships."
The Marine Corps' plan for the future, called Expeditionary Force 21, envisions scalable units that will employ a variety of Navy ships to accomplish its laundry list of missions, from forcible entry to disaster relief.
MORE
---
---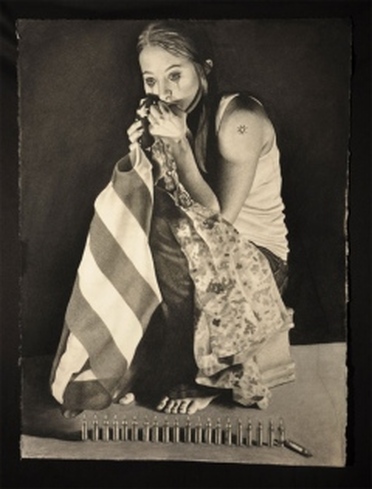 Marine wins award for self-portrait
By Victoria Brito
The Brownsville Herald, Texas
Gripping both sides of civilian and military life, that is what John Rothschild said his daughter Sarah Rothschild depicts in her award-winning painting, "What Happens There Doesn't Stay There."
On April 26, U.S. Marine Corps veteran Sarah Rothschild received the Marine Corps Heritage Foundation's Colonel John W. Thomason Jr. Award. Her award-winning charcoal painting depicts a tearful Rothschild, 27, gripping on to a U.S. Marine Corps uniform and an American flag while staring at 21 bullets lined up on the ground in front of her.
The veteran's self-portrait is a charcoal painting created as an assignment while attending Oklahoma State University. Rothschild is from Oklahoma but has lived on South Padre Island for about two years.
"I had only been out of the Marine Corps and in Oklahoma four months and just struggling,' she said of the painting. "I always struggle with all of it."
During her time in the Marines, Rothschild was stationed for a year in Iraq and seven months in Afghanistan. She was a part of the Female Engagement team, a group that would patrol the villages of Afghanistan's south Helmand province and connect with the Afghan women.
"This led to a firsthand experience of war, admittedly not specifically combat, but indeed war itself," she said. "I made many good friends out there, and also lost many good friends and great Marines. All of which incorporates and greatly led to the emotions which were transformed into this drawing."
The painting shows Rothschild visibly crying.
"I was at home one day sitting on the step of the deck outside, and I was thinking about stuff and crying," she said. "I went outside to see the makeup, and I don't know, it's kind of like when all of it came together."
MORE
---
---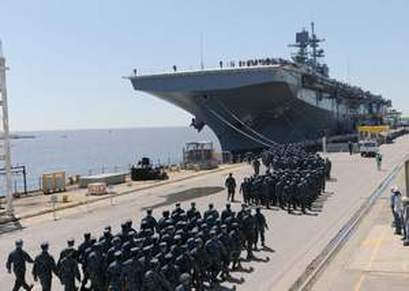 Marines to set sail around South America
By
Gina Harkins
Marine Corps Times
Marines will help test a new Navy amphibious assault ship's capabilities on its maiden transit from the ship yard in Mississippi all the way around South America to its new home in the Pacific — and they'll make several stops to engage with military partners along the way.
A company of Marines will form Special-Purpose Marine Air-Ground Task Force Southern Command, and will sail aboard the precommissioned amphibious assault ship America. The first of the America-class amphibs will head from the shipyard in Pascagoula, Miss., to California to join the Pacific Fleet.
"We're going to embark a Special-Purpose MAGTF, with some [MV-22 Ospreys] and Marines, and go around South America and do some engagement work with our regular enduring partners and kind of show off what we've got here," Brig. Gen. David Coffman commander of Marine Corps Forces South, told Marine Corps Times.
MORE
---
---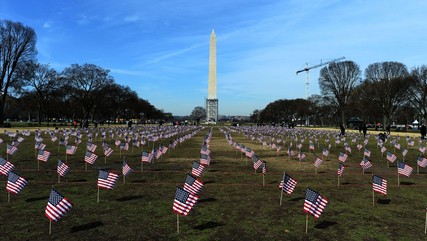 Why Are So Many Older Veterans Committing Suicide?

By Jordain Carney - N.J. News

The Fort Hood shooting reignited the national debate over the surge of suicides among those who served in Iraq and Afghanistan. But older veterans have been largely overlooked in the conversation.
Nearly 70 percent of all veterans who commit suicide are age 50 or older, according to the Veterans Affairs Department. This is double the suicide rate for the same age group in the nonveteran community.
Although national tracking of veteran suicide rates is unreliable at best, the VA estimates that 22 veterans commit suicide each day. This means approximately 8,030 veterans kill themselves every year, more than 5,540 of whom are 50 or older.
Some veterans' advocates say it's easier for older veterans to feel America has forgotten their sacrifices.
"You know, 'We're just old guys, and we're going to die, so why pay much attention to them?' ...That's kind of the feeling that some of our members have," said Tom Berger, executive director of the Vietnam Veterans of America national health council.
MORE
---
---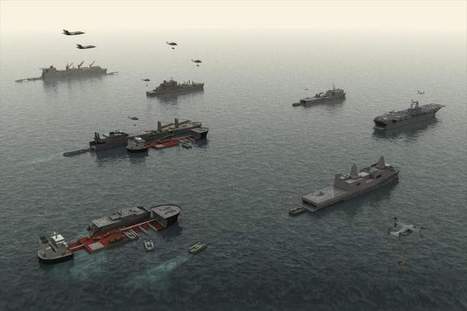 Expeditionary Force 21: Corps unveils ambitious, aggressive 10-year road map

Stories by
Gina Harkins
and Lars Schwetje, Marine Corps Times
SAN CLEMENTE ISLAND, CALIF.
— As the Corps hones its position as the nation's crisis response force, a new doctrine details how Marines will remain expeditionary through service-wide restructuring, forward deploying a third of all personnel and better integrating special operations forces.
In fact, the recently released report, called "Expeditionary Force 21," pushes the Marine Corps in the direction of an agile force that mimics a kind of maritime service-wide special operations — snatching citizens from danger at embassies, securing coastal airstrips or bases, and even full-scale seizures of large swaths of land.
"The Navy, Air Force, and Army are optimized to dominate the sea, air, and land respectively," the report reasons, "the Marine Corps, by contrast, is not optimized to dominate any domain. Rather, the Marine Corps is optimized to be expeditionary — a strategically mobile force that is light enough to get to the crisis quickly, yet able to accomplish the mission or provide time and options prior to the arrival of additional forces."
MORE
---
Link to all the detail you could want on Expeditionary Force 21.
---