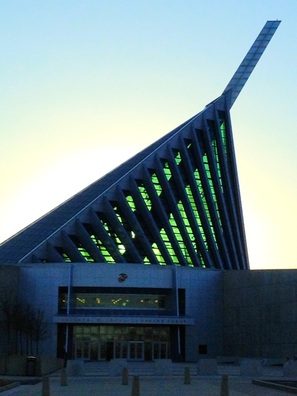 The art on this page is some of the large collection of combat art that is in the possession of the National Museum of the Marine Corps.
If you visit the Museum, though, you won't see it on display because there currently isn't room for it.
You, however, can help.
In 2015 the construction of the Final Phase will begin, 88,000 square feet of new galleries, including one dedicated to Marine combat art.
You can help complete this by donating to the Marine Corps Heritage Foundation, either through a
direct donation
or by the purchase of a
commemorative brick
for placement at the National Museum of the Marine Corps. You can also support the Foundation by
purchasing from their web site
these and many of the prints from the following combat art pages. If you haven't yet, come on board with all of the other donors in telling your story.
---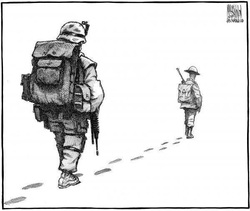 The importance of combat art is that it conveys the long tradition of our Corps and at the same time captures both the change and the underlying sameness of the Marine experience.
Who we are now is much about who we were back in the day.
Now, enjoy the combat art below, and if you like this, then hover your cursor over the
USMC News link
and view the art covering the Corps' entire history..
---